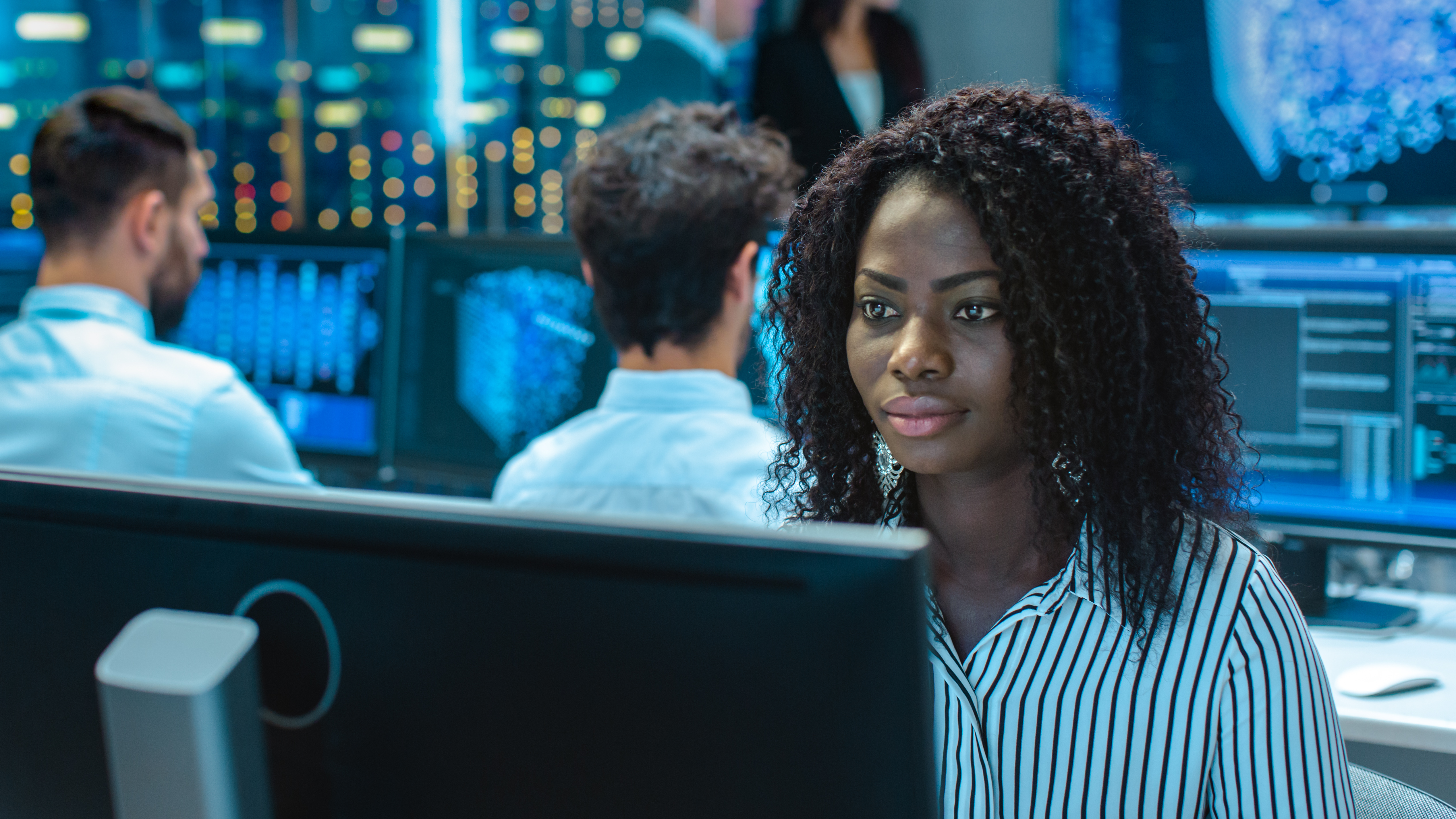 People get their start at the DRBA through many different paths from internships to part-time and full-time positions. Many go on to create long-term careers after discovering all the available opportunities. Regardless of how you may first cut your teeth with us -- from entry level to senior manager -- you'll be surprised about the many ways you can ramp up your career through education, training and on-the-job experience. Here are some real life career stories about the people who work here at the Delaware River & Bay Authority.
Meet DRBA colleagues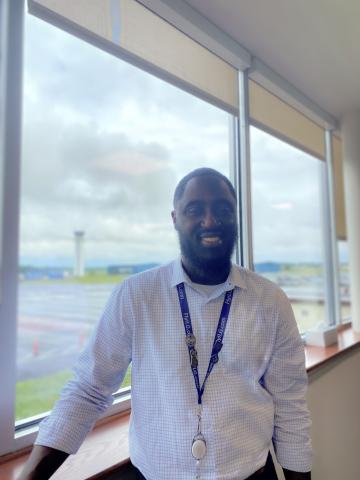 Kelvin Lesene
Airport Operations Manager

Lesene began working at Wilmington Airport in 2015, but his fondness for the airport began long before. Growing up in the area, he would pass by Wilmington Airport (ILG) on DuPont Highway little knowing that one day he would work his way up to become its Airports Operations Manager.

Lesene's interest in aviation began when he was only six years old when he had the opportunity to sit in a fighter jet at summer camp. At that moment he thought to himself, "This is what I want to do." His interest led him to study Aviation Management at Delaware State University. He subsequently held three internships, including a year-long operations position at a large hub, before coming back to the Wilmington area and DRBA Airports.

Kelvin handles the regulatory side of ILG's operations. He oversees Transportation Security Administration (TSA) Compliance at the airport. It is important in his position to stay on top of everything and be both reactive and proactive.  "At the end of the day," he says, "it's about getting everyone home safely."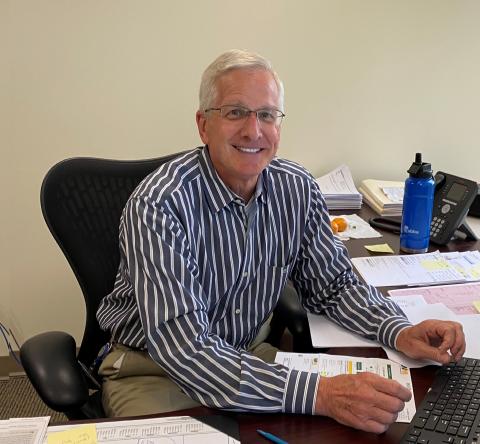 Albert Fralinger, III
Environmental Compliance & Safety Manager

Fralinger came to the DRBA in 2017 after an already long and successful career as a senior manager in Environmental Affairs for PSEG in Newark, NJ. He also worked for the New Jersey Department of Environmental Protection Bureau of Hazardous Waste Enforcement. Having grown up in South Jersey and after obtaining his BA in environmental sciences, he received his MA in environmental studies at Rowan University and continued to live in the area despite a long commute daily to North Jersey. After retirement, he wanted to stay active in the environmental profession managing compliance programs without the stress of lengthy commutes and with an improved work/life balance.

At the DRBA, he manages environmental compliance for the Authority, performs audits of our environmental stewardship efforts, and works with the Director of EHS to bring his experience to bear in helping develop strategy, policy and standards. He held several environmental organization leadership positions over his career and has replicated these opportunities at the DRBA. He continues to interact with local, state and regional environmental and regulatory offices and agencies and mentors new colleagues entering the field.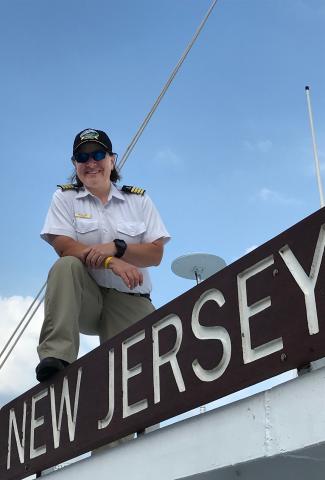 Melissa Velli
Ferry Captain

A common question asked at the Cape May-Lewes Ferry is "how can I become a Captain?" There are a few answers. No one except our very first Captain ever started as a Captain. Even with marine academy training, today's Captains at the Cape May-Lewes Ferry work first as crew or officers to get the required "sea time" to sail up to Captain. Then, there are captains like Captain Velli who took the hawsepiper route.

Velli joined the Ferry team first in Food Service in 2000. She moved to the marine crew in 2004, accumulating the 360 days of sea time necessary to earn her certification as an Ordinary Seaman. From there, as she accrued more sea time and passed more testing, she was elevated to Able-Bodied Seaman and Mate. 

Velli became our second female marine crew to become a captain taking this route to the Bridge. Read about Velli and other Women Who Work At The Ferry in this linked post and even if you haven't grown up on the water, you too may find a sailor's life might be for you!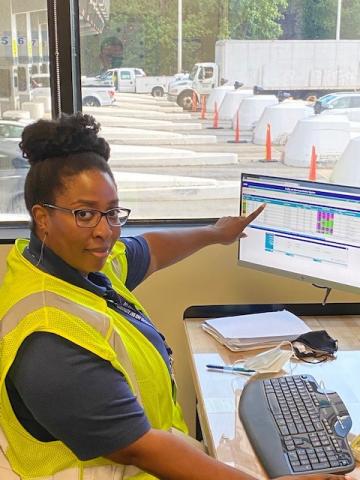 Emiko Davis
Toll Supervisor

What was supposed to be a summer job between her freshman and sophomore year at University of Delaware became quite a bit more for Davis. Before she had a chance to return to school in 2001, the DRBA offered her a casual toll collector position that she held until 2008. After transitioning to full-time employment, she took advantage of the DRBA's tuition assistance program and returned to school -- this time at Wilmington University. In 2011, she graduated with a BA in Criminal Justice.

In 2014, Davis was promoted to Toll Supervisor where she can manage up to 12 toll collectors in a day and is involved in everything from money oversight to helping keep the bridge safe for the traveling public.

When asked what she likes about work at the DRBA, she quickly mentions the people -- both the public she interacts with and her work colleagues -- as well as the benefits. "It's a great place to work'" she says.

Her personal goal is to continue working her way up in the tolls system to become the first female Toll Superintendent responsible for both the DMB E-ZPass center and bridge toll operations.
Anik Yetter
Accountant

A native of Indonesia, Yetter came to the DRBA in 2006 as a cafeteria worker in food operations when the DRBA had a cafeteria in the Julia Building in New Castle. She was planning to apply for a part-time position when the manager advised her of a full-time opening. She had initially trained in Accounting in Bali, but since coming to the U.S. had worked in food service while she improved her skills in English --now her third language after Balinese and Indonesian. She became a U.S. citizen in 2011.

When the cafeteria closed in 2013, Yetter transferred to the Maintenance Department at Wilmington Airport as a Maintenance Specialist. In 2015, she applied for a position vacancy in the Finance Department in New Castle and was promoted to Accounting Specialist responsible for bridge traffic and toll reconciliations.

In between full-time work and becoming a mother, Yetter began working towards attaining an accounting degree from Wilmington University under the DRBA's tuition assistance program. In July 2021, Yetter was assigned as Acting Accountant as she completed her degree requirements. She received a BS in Accounting in Spring 2022 and was promoted to Accountant in the same year. Her future plans include going on to get a Masters in Finance and encouraging other DRBA employees to take advantage of the DRBA's tuition assistance program for personal growth and career improvement.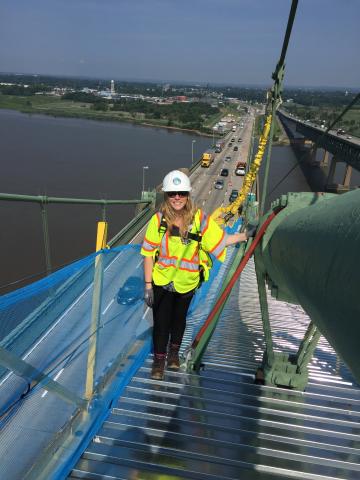 Jennifer Farina
Project Engineer II

When people ask us if internships are worth doing, we like to tell them about Jennifer Farina, who started work at the DRBA as an intern in April 2015 in Engineering. A real Blue Hen, she got her BS in Civil Engineering from the University of Delaware (UD) and was hired at the DRBA full-time in June 2015 after graduation as a Project Engineer I.

As a full-time employee of the DRBA, Farina has taken advantage of the Authority's tuition assistance program and will receive her MBA from UD in 2022 while working full-time

In January 2020, Farina received her Professional Engineer's License from the Delaware Association of Professional Engineers and six months later was promoted to Project Engineer II. She is also now licensed in Fundamentals of Engineering in Civil Engineering by the National Council of Examiners for Engineering and Surveying as well as in Fracture Critical Inspection Techniques for Steel Bridges by the Federal Highway Administration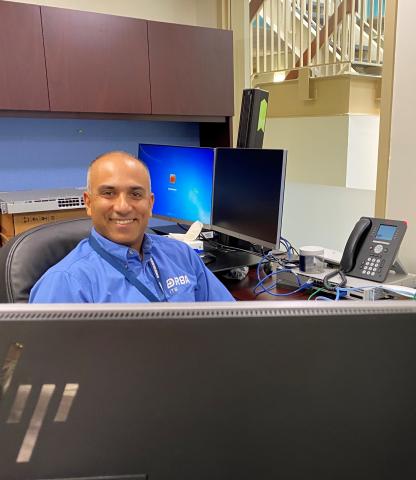 Mohsen Mojri
Network Engineer

Mojri received his BA from Tehran University, Iran. He initially immigrated to Canada and worked as a CISCO Network Engineer affiliated with a Philadelphia-based consultant firm.

His first employment opportunity at the DRBA was as a Network Consultant. Assigned to assist the DRBA, he spent one year working as a consultant before applying for an open position as an full-time Network Engineer. He was hired by the DRBA in December 2016.

Mojri has over 15 years hands-on experience in Enterprise Network & Security domain design, implementation, and administration of secure computer networks for medium and large-sized organizations. He became licensed as a Cisco Cybersecurity Specialist in July 2021 and is the DRBA's top network security expert.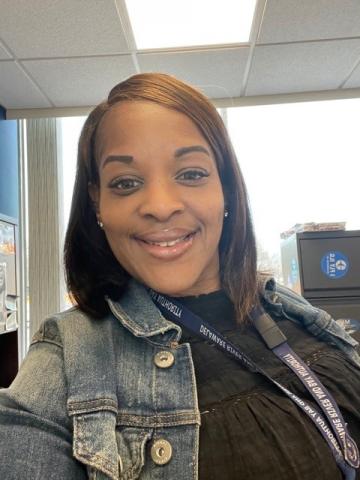 Sheriese Coy
Administrative Support Supervisor - Maintenance

Coy started at the DRBA in 2016 as an Administrative Assistant to the Deputy Executive Director. It was a new clerical role for her as her prior experience had been working at her family's senior day care center and at the Borgata Casino in Atlantic City in hospitality management and customer service. She was attracted to the role based on the work/life balance it could provide for her as a parent living in New Jersey with a shorter commute to New Castle.

In the Deputy's Office, Coy assisted the Executive Offices with governance correspondence, board meetings and committee scheduling and communications. It was a great position for her to learn more about the DRBA and the broader opportunities within the Authority. Having been a supervisor in former roles, she took the chance to apply for the maintenance supervision post and got the job! Today, she continues to learn about the transportation field as the Maintenance Department interacts with the entire DRBA and she continues to use her customer service skills in working both with the public reporting on road conditions and travel issues as well as all DRBA internal clients working with Maintenance for their various operations.
additional links