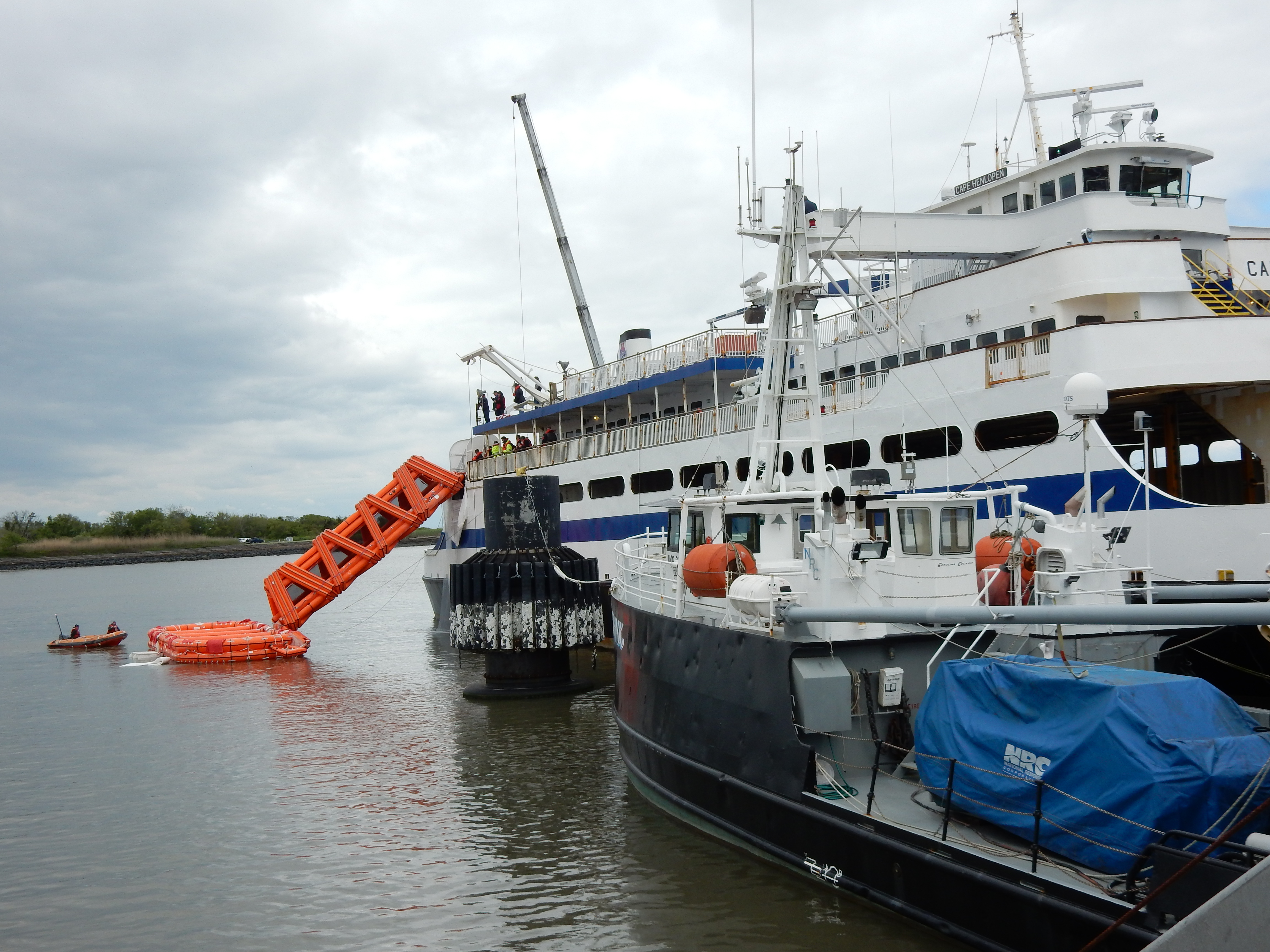 New Safety System installed on Ferries
New Safety System installed on Ferries
Cape May, NJ —A new marine evacuation system (MES) has been installed on all three vessels in the CMLF fleet. The new system makes evacuation faster and more efficient than ever before. The CMLF is the first ferry system in the United States to have this type of equipment aboard its vessels.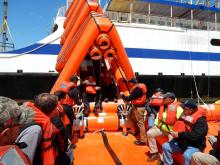 The MES can move 750 passengers off the boats in 30 minutes. In traditional evacuation systems, passengers are loaded onto lifeboats on the deck and the lifeboat is then lowered into the water. The previous CMLF system required passengers to jump from the deck into the water and then swim to life rafts.
The new system consists of an inflatable slide through which passengers slide from the deck into a large life raft awaiting them on the water's surface. CMLF officials estimate that the majority of departures could theoretically be evacuated with this new system in 15 minutes—a major improvement.