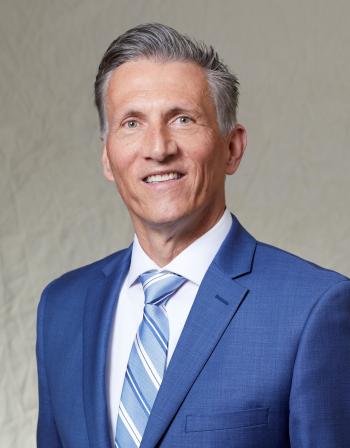 Victor A. Ferzetti
Chief Financial Officer
In 2005, Victor Ferzetti was selected as the DRBA's Chief Financial Officer, an executive management level position responsible for all agency financial matters including planning and reporting, accounting, budgeting, procurement, insurance and risk management. As a key member of the Authority's leadership team, he reports key agency financial results and makes policy recommendations on a monthly basis to the Board of Commissioners.
Victor began his career at the Delaware River and Bay Authority in 1993, serving as a project manager for the Director of Management and Budget. Two years later, Mr. Ferzetti was promoted to Deputy General Manager for the Delaware Memorial Bridge, where he developed and implemented operational policies, procedures and systems which improved cash accountability, job performance and efficiencies. In 1999, Victor was promoted to Director of Budget, responsible for developing and managing multi-million dollar operating and capital budgets as well as organizational financial plans, revenue and expense forecasting, and proforma for all major operations and projects.
Prior to joining the Authority, Mr. Ferzetti worked in the banking sector as an acquisition analyst for Colonial National Bank; senior lead analyst at Chemical Bank; and senior credit analyst at Barclays Bank of Delaware.
A graduate of Geneva College with a Bachelor of Science degree, Victor earned his Master of Science degree in Public Administration from Widener University. Residing in Wilmington, Delaware, Victor and his wife, Doris, have two sons, Max and Mason.