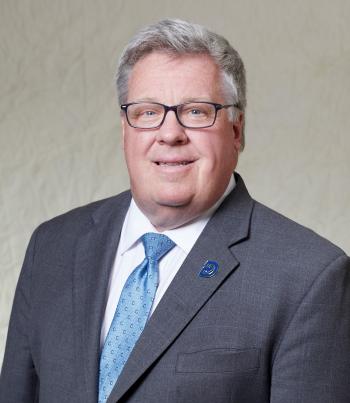 Thomas J. Cook
Executive Director
Serving as the fifth Executive Director in the Delaware River and Bay Authority's history, Thomas J. Cook is the bi-state agency's Chief Executive Officer and is responsible for the management and operations of the Delaware Memorial Bridge, the Cape May - Lewes Ferry, the Forts Ferry Crossing, five regional airports as well as economic development initiatives permitted by the Compact.
Mr. Cook started his career in the private sector as the comptroller for an automobile dealership. While pursuing a degree in accounting from the University of Delaware, he converted the company's accounting records from a manual process to an electronic based format. Later he worked for Maryland Bank, N.A. as a financial recovery analyst.
Prior to taking the position of Executive Director, Mr. Cook served as Delaware's Secretary of Finance in Governor Jack Markell's administration. As the longest serving Secretary of Finance in Delaware's history, Mr. Cook led the development and implementation of the state's sports lottery system and was one of the major architects responsible for updating Delaware's corporate tax laws to incentivize businesses to locate in Delaware.
During his nearly eight year tenure, Delaware was one of only nine states to maintain a Triple A bond rating from all three major rating agencies. Mr. Cook also served as Deputy Secretary of Finance, Government Information Center Manager, and State Election Commissioner during his 25 years of state government service.
Mr. Cook is the president of the Greater Dover Boys and Girls club and resides in Kenton, Delaware.