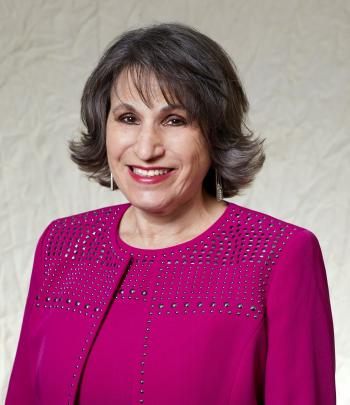 Geraldine D. Owens
Chief Information Officer
In 2004, Gerry Owens was selected as the DRBA's Chief Information Officer, an executive management level position responsible for setting the information technology vision for the Authority and acting as a key member of the Executive Leadership Team determining short, intermediate, and long-term Authority-wide information, communication, and technology goals and requirements.
Gerry began her career at the Delaware River and Bay Authority in 1971, serving as a Travel Center Clerk. For the past thirty years, she has risen through the ranks at the bi-state agency serving in a number of roles, each with increasing levels of responsibility, including Director of Management Information Services (MIS), Asst. to Director of MIS, and Microcomputer Specialist.
Gerry is an active member of the International Bridge Tunnel and Turnpike Association (IBTTA) and serves as the Authority's representative on E-ZPass Interagency Executive Committee; E-ZPass Interagency Policy Committee and the E-ZPass Interagency Reciprocity Committee.
A graduate of then Glassboro State College with a Bachelor of Arts degree in 1976, Gerry later earned a Master of Science degree in Strategic Leadership from Neumann College.