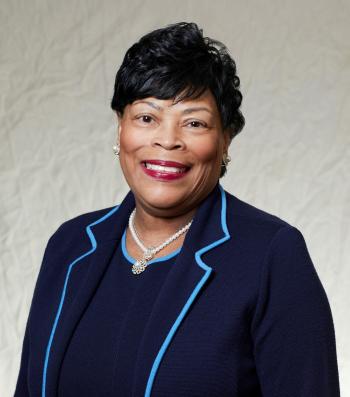 Charlotte L. Crowell
Chief Human Resource Officer
In March 2010, Charlotte joined the Delaware River and Bay Authority (DRBA) management team as the agency's new Chief Human Resource Officer. Charlotte Crowell has more than twenty-five years of private and public sector experience in human resource program development and implementation as well as work process improvements.
Prior to joining the DRBA, Ms. Crowell served as the Chief Human Resources Officer for New Castle County for four years. In this capacity, she directed and managed the human resources program for New Castle County's workforce, which numbered more than 2000 full and part-time employees – including seven labor unions. Working with approximately 20 staff members, Charlotte was instrumental in defining and implementing the county's organizational strategies in workforce development, recruitment and staffing, diversity, labor and management relations, salary and benefits administration, and risk management.
In 1979, Ms. Crowell began her career at Hercules Incorporated, a global provider of chemicals and chemical products, where she gained domestic and international Human Resources experience. She quickly rose through ranks serving as the Corporate-wide EEO/Affirmative Action Manager, the Corporate Headquarters Human Resources Manager, and the Global Human Resources Manager of the Resins Division (a $450 million division conducting businesses in the US, Canada, Europe, Asia Pacific, and Latin America). In 2004 after twenty-five years of service, Charlotte concluded her tenure with Hercules in the area of organizational development by serving as the Human Resources Manager for Work Process Improvement (Six Sigma Project) contributing to $150 million in cost savings and then as a Sarbanes-Oxley Project Management Team Member for the Hercules Corporate Offices.
Charlotte earned a Bachelor of Science degree in Business Administration from Goldey-Beacom College. She also has earned numerous certifications, including Zenger Miller Certified Facilitator; Mahler's Executive Leadership Development Program; Work Process Redesign (Six Sigma) Project Leader Certification; and National Public Employer Labor Relations Association's Certified Labor Relations Professional.
Charlotte is a member of the Society of Human Resources Management (SHRM), International Foundation of Employee Benefit Plans (IFEBP), the National Public Employer Labor Relations Association (NPELRA), and the Delaware Public Employer Labor Relations Association (DELPELRA).