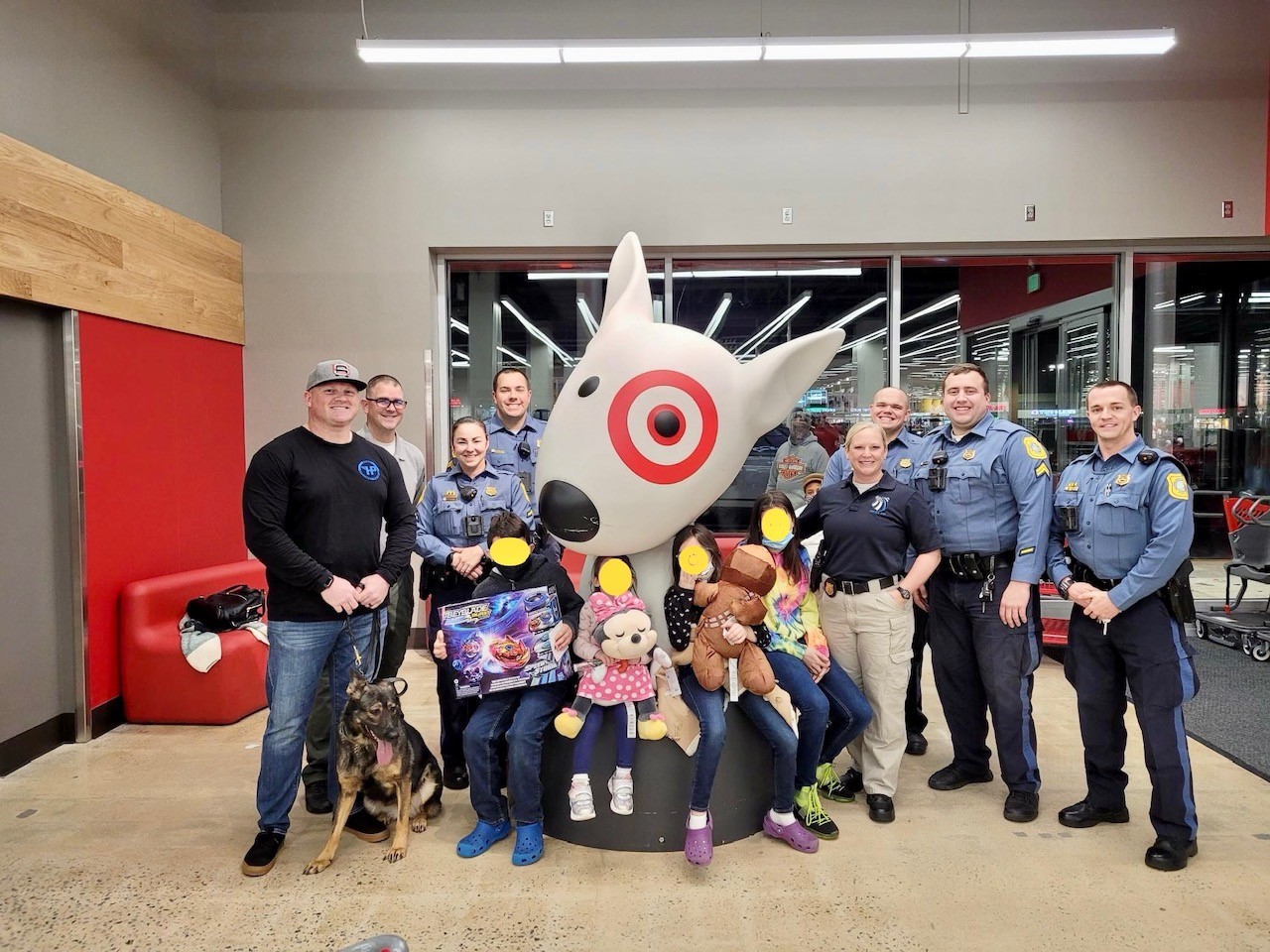 DRBA Police Participate in "Shop with a Cop"
DRBA Police Participate in "Shop with a Cop"
Volunteer Effort Helps Build Lasting Relationships Between Children and Law Enforcement
Bringing smiles and cheer to area children, DRBA police officers again volunteered their time to participate in the second annual "Shop with a Cop" event.  Partnering with Target (Wilmington), Children and Families First, and Walmart (Sussex) to provide children with gifts this Christmas, the first outing took place on Sunday, December 12, 2021. Officers met the children and their families at the Prices Corner Target in Wilmington for a shopping spree.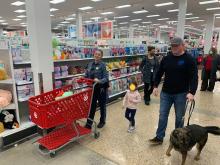 A follow-up occurrence was held at the Georgetown Walmart on Friday, December 17 for children and families from Sussex County. Spearheaded by Pfc. Matt Wasko, "Shop with a Cop" helps build a lasting positive relationship between children and law enforcement by giving them a positive experience with police officers.  DRBA Police Officers participating in this successful volunteer program include  Cpl. Dan Gavlick, Pfc. Domenica Trace, Cpl. Steve Burkhead, Cpl. Corey Shubra, M/Cpl. Alexis Walther, Cpl. Kyle Warker, Ptl. Alex McCabe, Pfc. Ryan Craft, and S/Cpl. Leon Gardner.